What is a World Heritage Site?
 A World Heritage Site is a site that has been selected by UNESCO, in accordance with the "Convention Concerning the Protection of World Cultural and Natural Heritage (World Heritage Convention)," where the site has been determined as possessing outstanding universal value, and such sites are inscribed on the list of World Heritage Sites.
  These sites are comprised of 3 different categories, namely, "Cultural Heritage," which include monuments, architectural structures, ruins, etc., "Natural Heritage," which include land features/geological formations, biological ecosystems, natural landscapes, etc., and "Mixed Properties," which combine both elements, and all such sites are recognized as part of a shared heritage that transcends the boundaries of countries and ethnicities, which deserve to be shared and celebrated by humankind. As of August of 2021, the number of World Heritage Sites amounts to 1,154.

Great Wall of China (China)

Historic Reserve of Machu Picchu (Peru)

Grand Canyon National Park (America)
The World Heritage Sites of Japan
A List of Japanese Cultural/Natural Heritage Sites Registered by UNESCO as World Heritage Sites
In Japan, there are 25 World Heritage Sites.
Cultural Heritage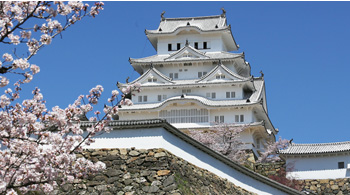 Monuments, architectural structures, ruins, etc., which possess outstanding universal value.
Buddhist Monuments in the Horyu-ji Area
Nara Prefecture
1993
Himeji-jo
Hyogo Prefecture
1993
Historic Monuments of Ancient Kyoto
Kyoto and, Shiga Prefectures
1994
Historic Villages of Shirakawa-go and Gokayama
Gifu and, Toyama Prefectures
1995
Hiroshima Peace Memorial (Genbaku Dome)
Hiroshima Prefecture
1996
Itsukushima Shinto Shrine
Hiroshima Prefecture
1996
Historic Monuments of Ancient Nara
Nara Prefecture
1998
Shrines and Temples of Nikko
Tochigi Prefecture
1999
Gusuku Sites and Related Properties of the Kingdom of Ryukyu
Okinawa Prefecture
2000
Sacred Sites and Pilgrimage Routes in the Kii Mountain Range
Mie, Nara and Wakayama Prefectures
2004
Iwami Ginzan Silver Mine and its Cultural Landscape
Shimane Prefecture
2007
Hiraizumi – Temples, Gardens and Archaeological Sites Representing the Buddhist Pure Land
Iwate prefecture
2011
Fujisan, Sacred Place and Source of Artistic Inspiration
Shizuoka and, Yamanashi prefectures
2013
The Tomioka Silk Mill and Related Sites
(JNTO Website)Open a New Window
Gunma Prefecture
2014
Sites of Japan's Meiji Industrial Revolution: Iron and Steel, Shipbuilding and Coal Mining
Iwate, Shizuoka, Yamaguchi, Fukuoka, Kumamoto, Saga, Nagasaki and Kagoshima Prefectures
2015
Hidden Christian Sites in the Nagasaki Region
Nagasaki and, Kumamoto Prefectures
2018
Mozu-Furuichi Kofun Group: Mounded Tombs of Ancient Japan
Osaka Prefecture
2019
Jomon Prehistoric Sites in Northern Japan
Hokkaido, Aomori, Iwate and, Akita Prefectures
2021
Natural Heritage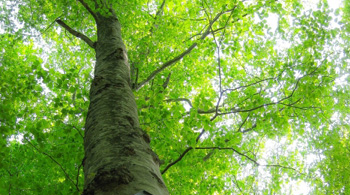 Land features or geological formations, biological ecosystems, habitats/breeding grounds of endangered species, etc., which possess outstanding universal value.
| | | |
| --- | --- | --- |
| Yakushima | Kagoshima Prefecture | 1993 |
| Shirakami-Sanchi | Aomori and, Akita Prefectures | 1993 |
| Shiretoko | Hokkaido Prefecture | 2005 |
| Ogasawara Islands | Tokyo | 2011 |
| Amami-Oshima Island, Tokunoshima Island, Northern part of Okinawa Island, and Iriomote Island | Kagoshima and, Okinawa Prefectures | 2021 |
Selection Criteria for Registration as a World Heritage Site
In order to be registered on the list of World Heritage Sites, the site must meet at least one of the selection criteria, while satisfying the criteria of authenticity and integrity, and it is required that domestic legislative measures are being taken by the signatory country, in order to appropriately protect and manage the site.
to represent a masterpiece of human creative genius;
to exhibit an important interchange of human values, over a span of time or within a cultural area of the world, on developments in architecture or technology, monumental arts, town-planning or landscape design;
to bear a unique or at least exceptional testimony to a cultural tradition or to a civilization which is living or which has disappeared;
to be an outstanding example of a type of building, architectural or technological ensemble or landscape which illustrates (a) significant stage(s) in human history;
to be an outstanding example of a traditional human settlement, land-use, or sea-use which is representative of a culture (or cultures), or human interaction with the environment especially when it has become vulnerable under the impact of irreversible change;
to be directly or tangibly associated with events or living traditions, with ideas, or with beliefs, with artistic and literary works of outstanding universal significance. (The Committee considers that this criterion should preferably be used in conjunction with other criteria);
to contain superlative natural phenomena or areas of exceptional natural beauty and aesthetic importance;
to be outstanding examples representing major stages of earth's history, including the record of life, significant on-going geological processes in the development of landforms, or significant geomorphic or physiographic features;
to be outstanding examples representing significant on-going ecological and biological processes in the evolution and development of terrestrial, fresh water, coastal and marine ecosystems and communities of plants and animals;
to contain the most important and significant natural habitats for in-situ conservation of biological diversity, including those containing threatened species of outstanding universal value from the point of view of science or conservation.
Sites registered under the aforementioned criteria 1 through 6 are recognized as Cultural Heritage Sites, while those registered under criteria 7 through 10 are recognized as Natural Heritage Sites, and those registered under a combination of these criteria are designated as Mixed Properties.
The Process of World Heritage Site Registration
At the Individual National Governmental Level
After signing the World Heritage Convention and compiling and submitting a tentative list for its own country, governments are to make nominations from the sites given in the tentative list that meet the necessary criteria.
UNESCO World Heritage Centre
After receiving letters of nominations from the individual national governments, a request is made for a field inspection.
ICOMOS
– International Council on Monuments and Sites (Cultural Heritage)
IUCN
– International Union for Conservation of Nature (Natural Heritage)
After inspections have concluded, inspection results are reported.
UNESCO World Heritage Centre
Based on the inspection report, deliberations are held to determine whether or not the site is to be registered to the list of World Heritage Sites.
World Heritage Committee
After evaluating the nominated site, a decision is made to inscribe the site on the list of World Heritage Sites.